Under the thick dome
of white jasmine
With the roses entwined together
On a river bank covered with flowers
laughing in the morning
Come, let us go down together.

also used in The Hunger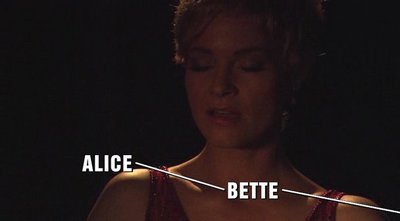 Marilyn - Teri - Toni - Agatha - Frank - Coleman - Bette - Alice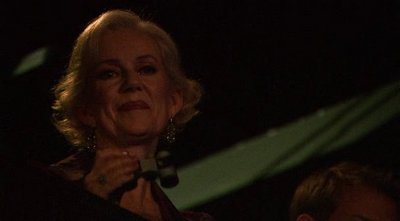 Deirdre Blades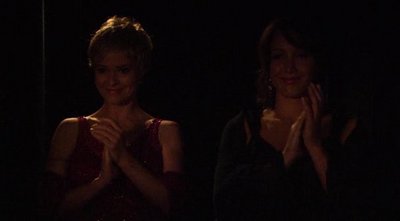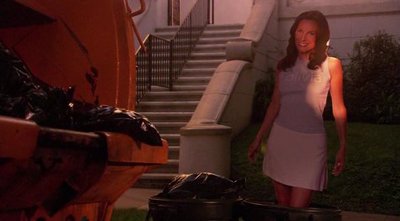 1. Dana cutout thrown in a green dumpster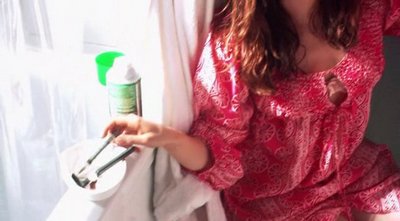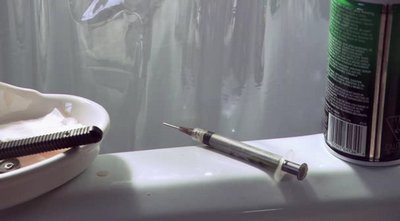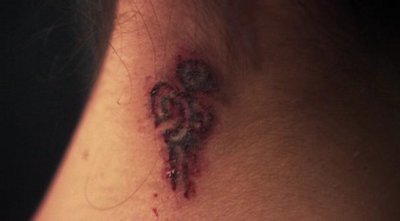 inka birdy tat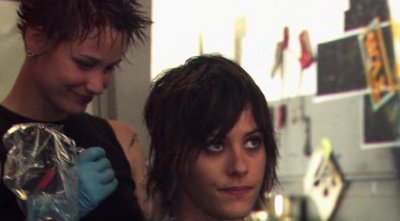 Justina Kervel (Tat Artist Kim)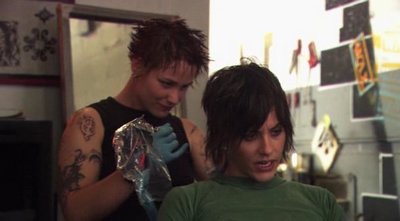 KOD = Kiss of death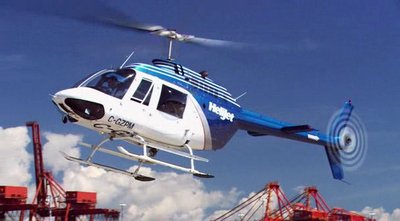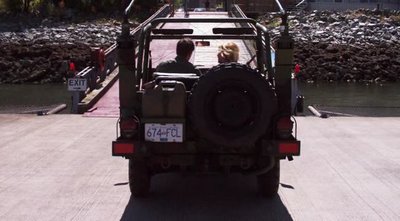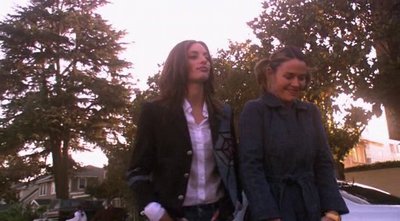 Go and catch a falling star,
Get with child a mandrake root,
Tell me where all past years are,
Or who cleft the devil's foot,
Teach me to hear mermaids singing,

http://www.luminarium.org/sevenlit/donne/song.htm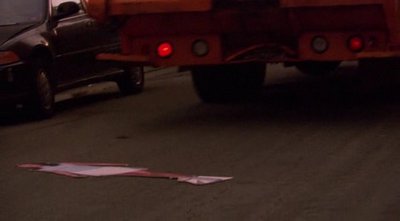 2. Dana cutout in the street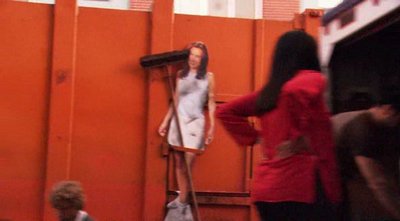 3. Dana cutout stuck to the site of the truck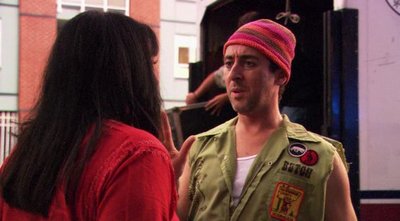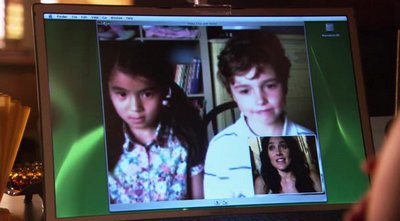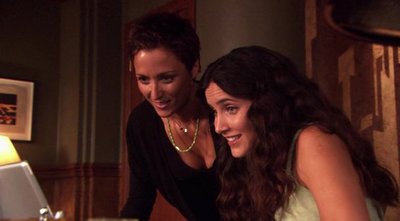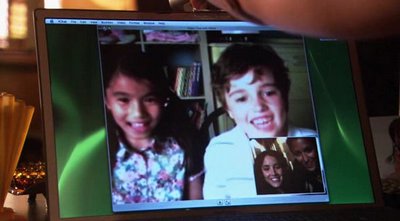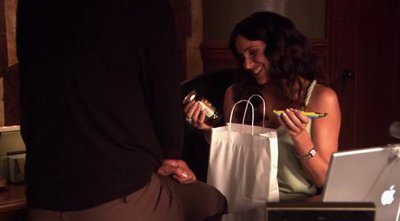 Cadbury's Flake and Branston Pickle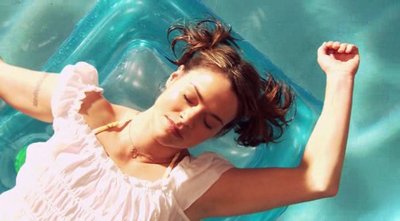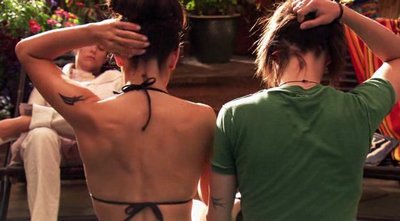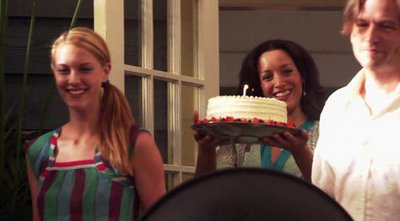 red velvet cake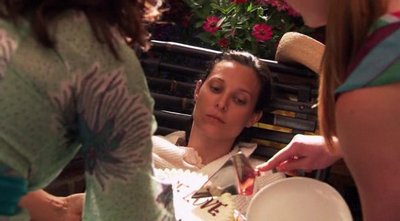 Lara cuts the love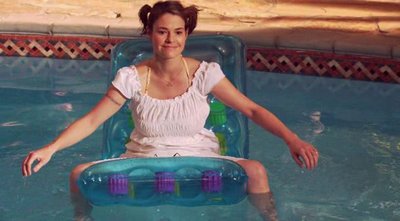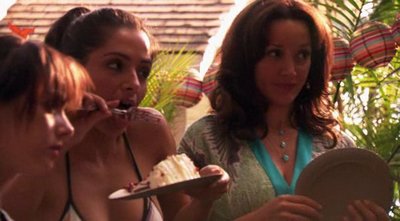 Kit:
"What's a gold star?"
Bette:
"Oh, it's somebody who's gay who's never had sex with a person of the opposite sex."
Carmen:
"Yeah, people who bump uglies with uglies."
Jenny:
"Can I be a gold star even though I've slept with men."
Carmen eats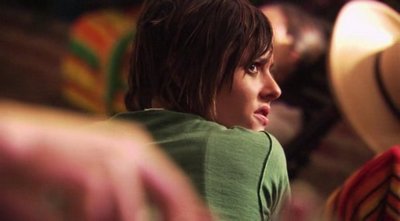 Lone Star = a person who has only slept with one person in his/her entire life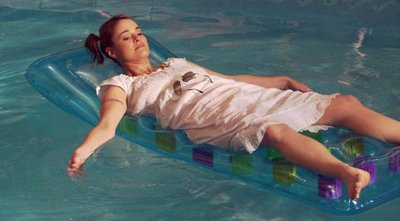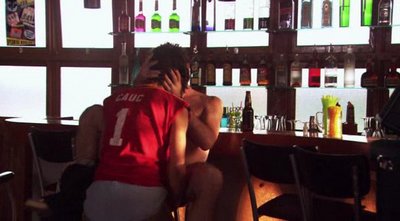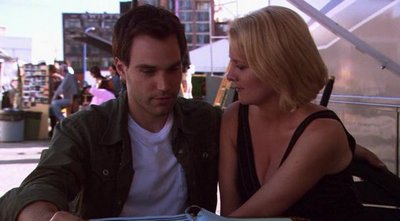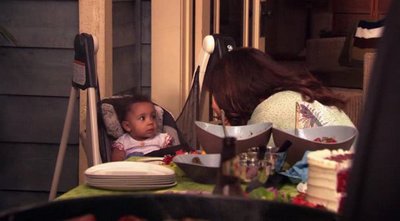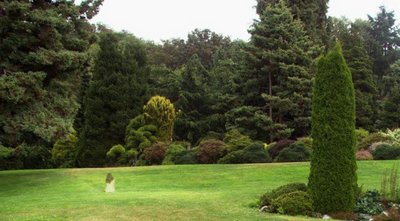 Dana's happy place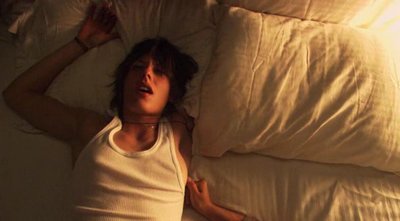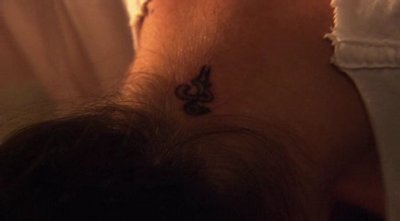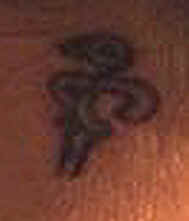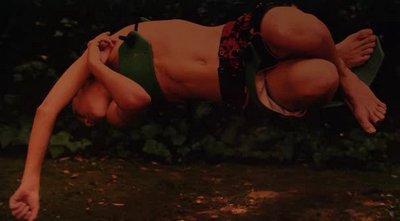 Photo in Alice's rooom

Sara Gilbert

Booktease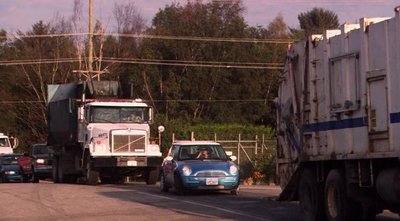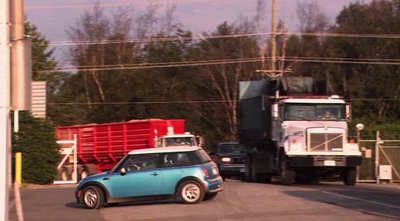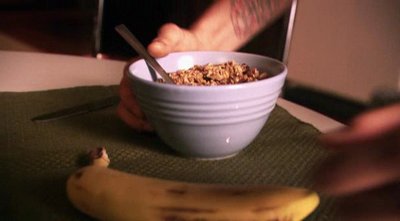 Max puts out a bowl of seriel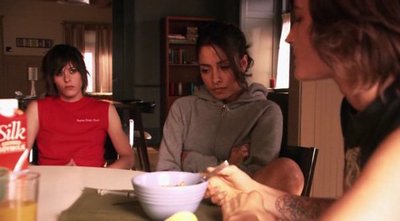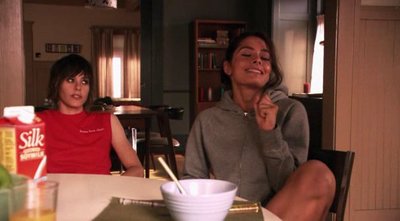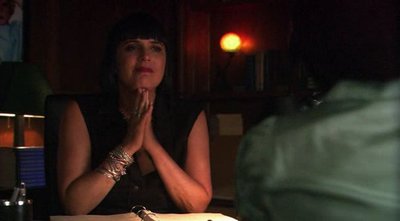 Eve Ensler "vagina monologues"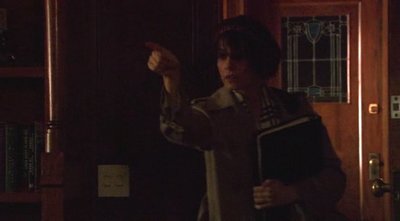 Jenny's trademark 'fuck you' - try the clothingpeeps next time...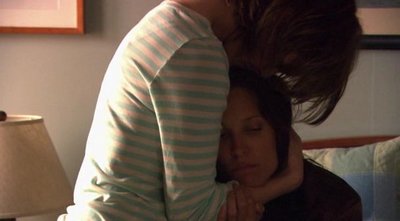 Alice is the best friend - ever!
"Fucking Josh Becker!"
"Who's fucking Josh Becker?"
"Tina"

I guess Bette never took that shirt back...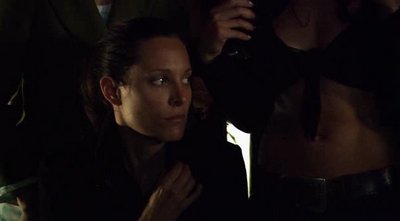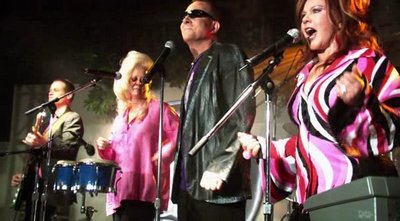 B-52's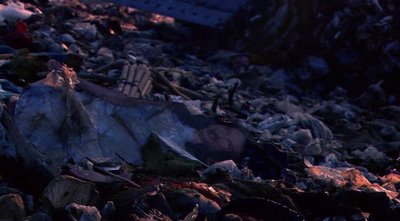 4. Dana cutout buried in garbage
That episode did nothing for me...