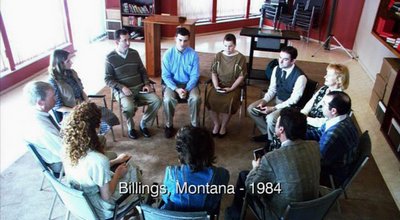 Billings, Montana, 1984:
Agatha is attending a group session to "cure" gays led by Pastor Frank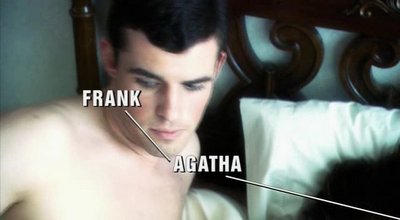 Marilyn - Teri - Toni - Agatha - Frank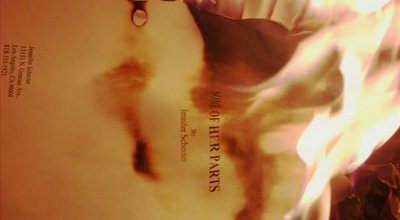 "Some of Her Parts"

Jennifer Schecter
15151 N. Genesee Ave.
Los Angeles, CA 90004
818-555-1921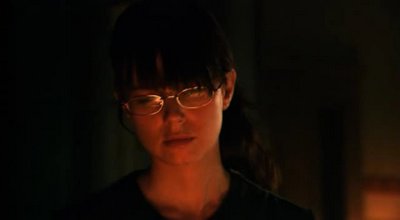 "Iím the picture of togetherness and sanity."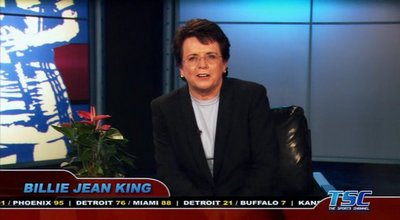 Billie Jean King beat Bobby Riggs in three sets (6-4, 6-3, 6-3) on the 20.september 1973 -
30.000 spectators og 50 mio. TV-viewers saw the match.
67 pro and 37 amateur singles titles.
Founder and ex-president of the WTA

Sued in '81 for palimony -- by her former secretary and lover, Marilyn Barnett. The assistant lost the suit.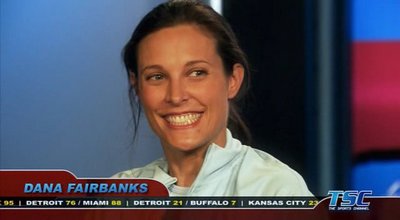 Dana Fairbanks: 1 title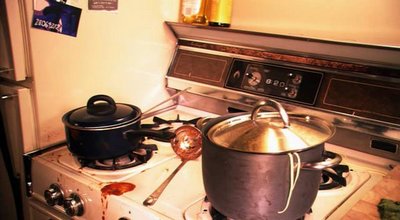 When I lived at the dorms - we used to put peeps mess - in their beds...

BTW - Carole Pope - Transcend playes in the background.
Carole Pope used to front the Canadian band Rough Trade -
'Highschool Confidential' from the album Avoid Freud, was a major hit in 1980 (!) - [Lyrics]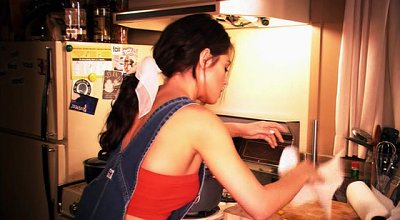 You can still see the pots behind Carmen's shahies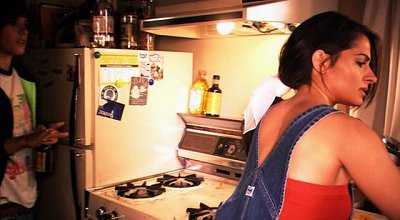 Shane gets up - and the pots miraculously disappears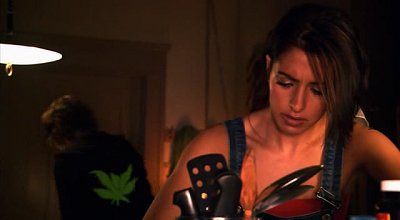 nice with the pot leaf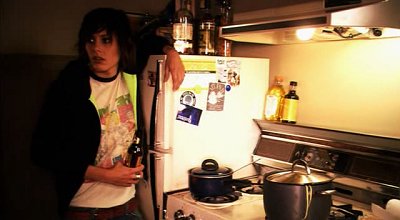 Wupti!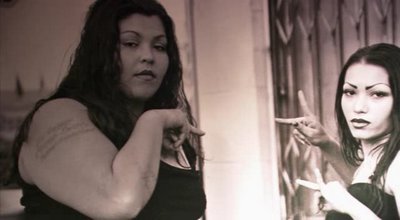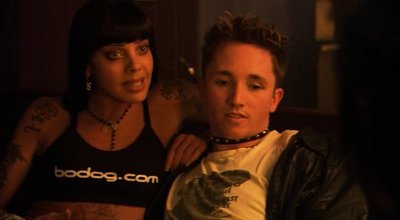 The diminutive Bif Naked and Nicholas Treeshin as Tom

Director Lynn Stopkewich, filmed Bif for the Lilith Fair Tour film "Lilith on Top".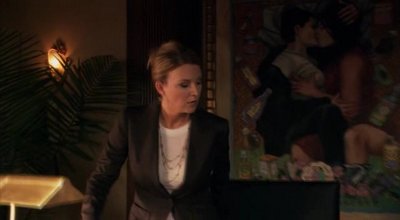 Gotta love that pic for an office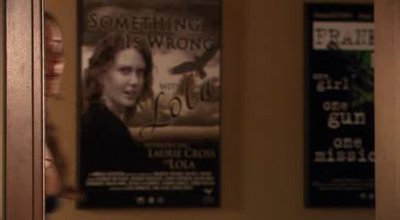 'Something is wrong with Lola'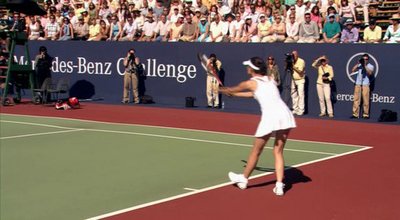 Dana - with a ketcher, on court playing tennis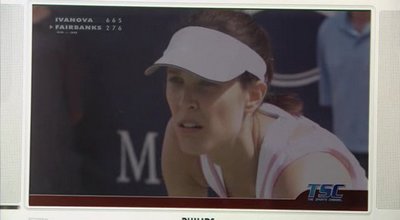 it's even televised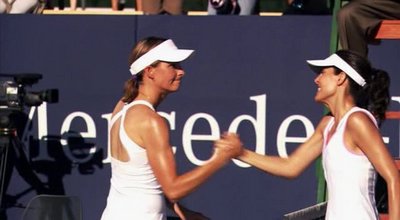 Elise Lebrun as Ivanova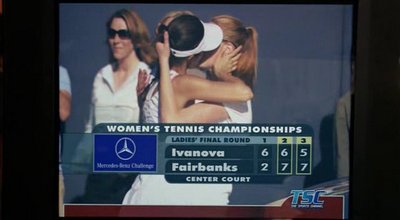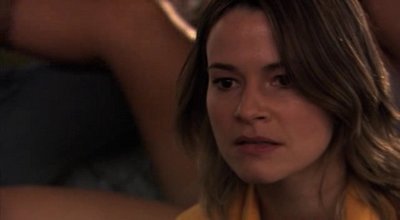 zoom out!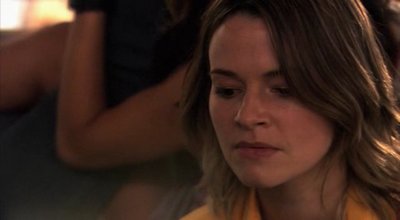 zoom out now!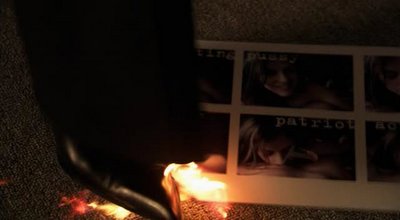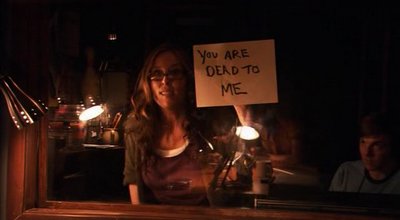 Alice just might be out of a job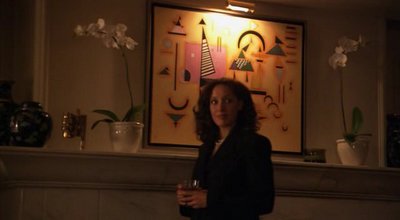 Bette framed by triangels (and stuff)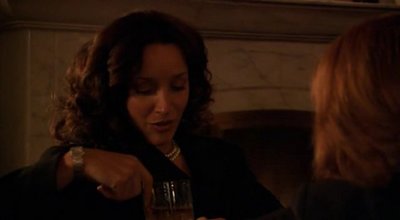 Bette dips her finger in the whisky (?)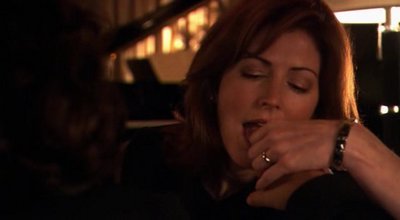 Senator Crisham (Dana Delany) must be an affectionate whisky connaisseur -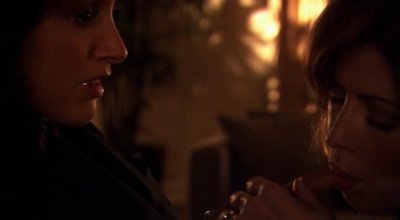 as she will not loose a drop of it...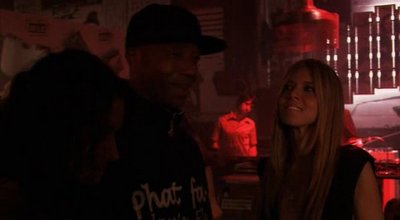 Russell Simmons, the godfather of hip-hop and founder of Def Jam Records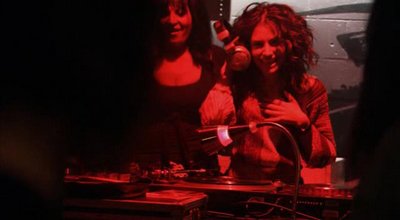 Carmen or rather EzGirl butchering the old Pretenders hit 'Message of Love'
Sorry - but I was bored...