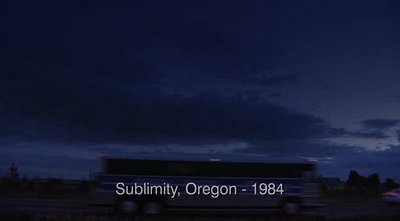 Sublimity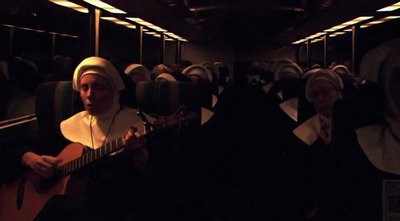 Frazey Ford from Be Good Tanyas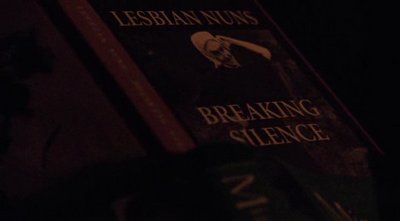 Lesbian Nuns: Breaking Silence

Amazon.com Lesbian Nuns Breaking Silence Books Rosemary Curb,Nancy Manahan

I guess she got an early copy as the book was published May 1, 1985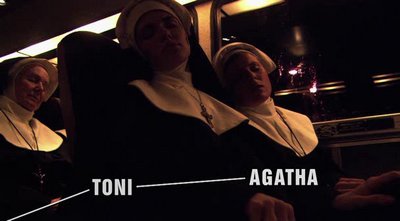 Marilyn - Teri - Toni - Agatha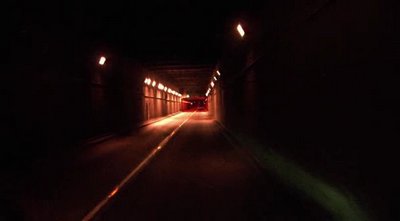 Tonites big 'O'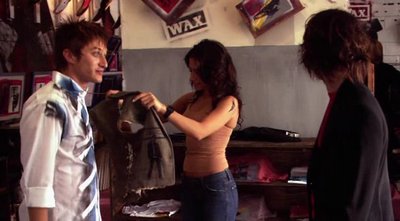 Keram Malicki-Sanchez as Chase

What's that pic on Carmens new vest?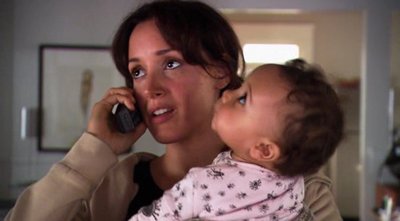 Looking for the microphone?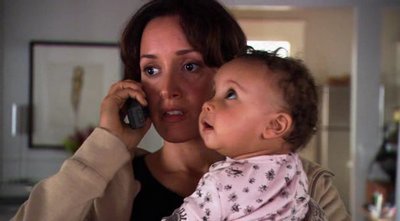 NEA (National Endowment for the Arts) pulls Bettes grant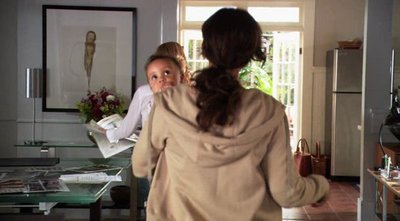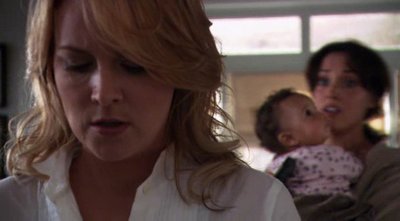 scene stealing baby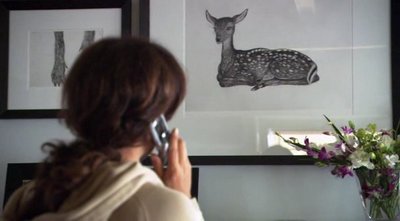 Kiki Smith
FAWN, 2001
Etching 22.5 x 31 inches
Edition/30
$5,000.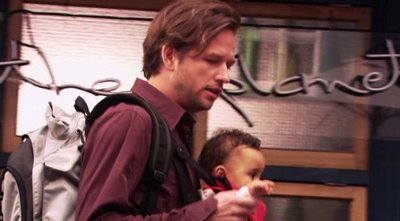 Angus only knows that one song!

Angus the manny = Mangus!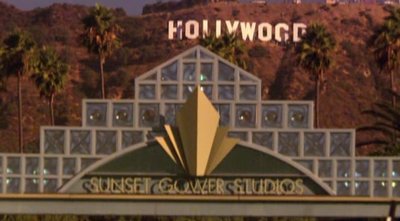 formerly Columbia Pictures Studios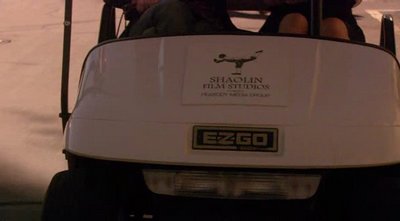 Shaolin Film Studios - Peabody Media Group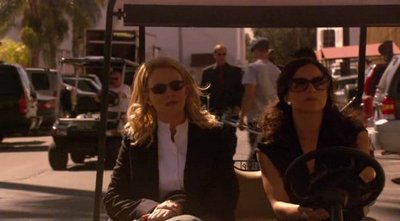 Tina donned the powersuit and is looking mighty fine in it...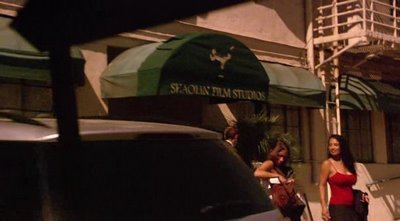 Shaolin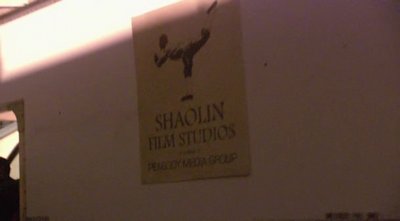 We get it!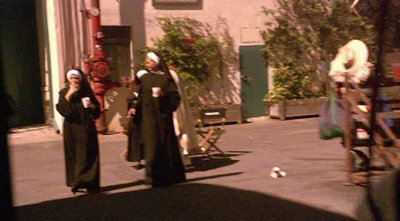 When I'm with her I'm confused
Out of focus and bemused
And I never know exactly where I am
Unpredictable as weather
She's as flighty as a feather
She's a darling! She's a demon! She's a lamb!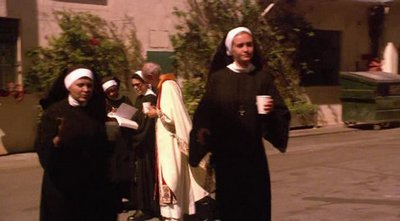 She'd outpester any pest
Drive a hornet from its nest
She could throw a whirling dervish out of whirl
She is gentle! She is wild!
She's a riddle! She's a child!
She's a headache! She's an angel!
She's a girl!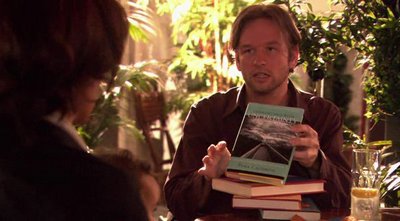 Comfortable with Uncertainty : 108 Teachings on Cultivating Fearlessness and Compassion

Amazon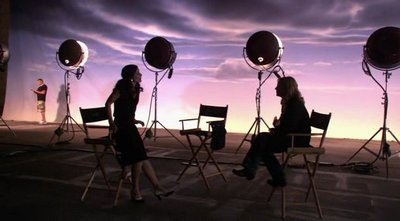 Reminds me of a scene from 'Singing in the rain'

Debbie Reynolds was in 'Singing in the rain' and GASP...!

She played Sister Ann in The Singing Nun (1966)

!!!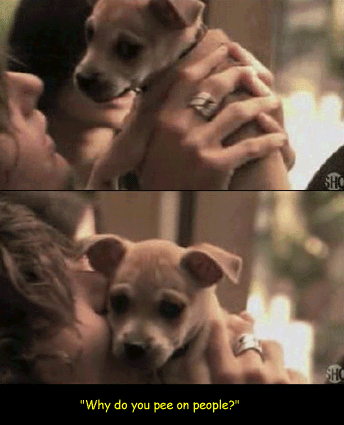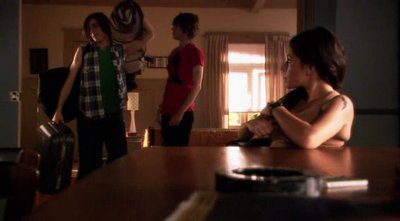 Moira Sweeney - carrier of many bags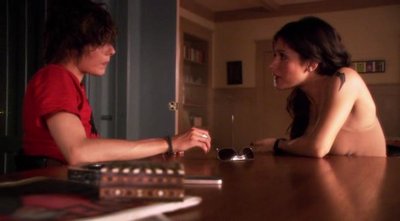 Shane McCutcheon - carrier of very cool glasses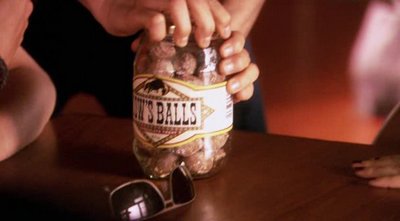 Cow's balls from

La Junta, Colorado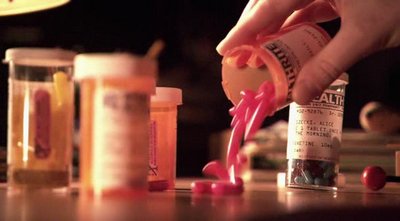 the cause and the affect by Alice Pieszecki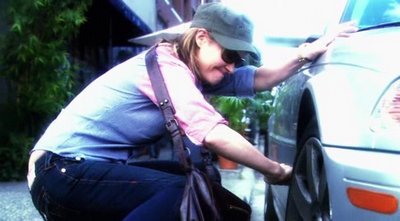 Antidepressant = stalking, havoc and mayhem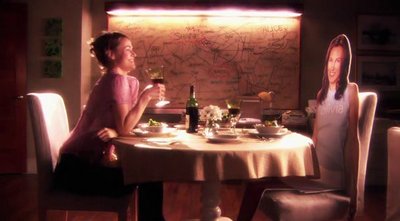 Lithium = hallucinations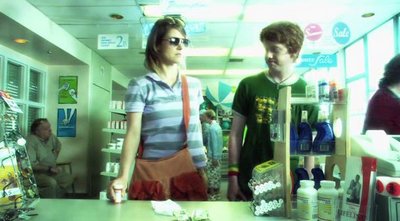 ADD (Attention Deficit Disorder)

"Infants and children are the ones most often affected, and most often subjected to the widespread and indiscriminate
use of drugs, especially Ritalin®, for quick short-cut suppression of deeper problems."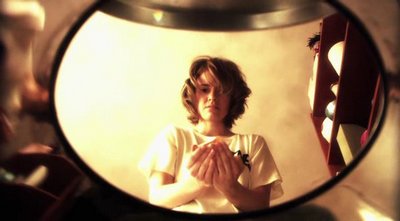 Selective Serotonin Reuptake Inhibitor (SSRI) = too scared to use that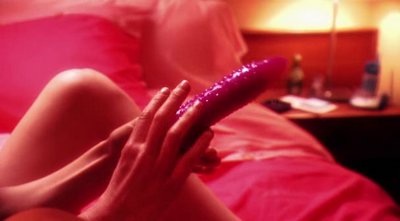 sex again = suicidal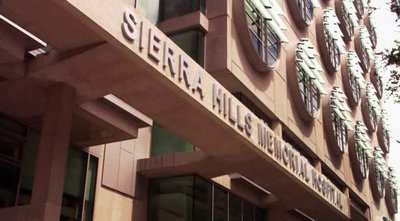 Where Dr. Wilson lives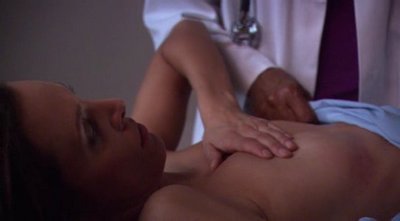 Dr. Wilson? - it's Radiology not Radiation!

And getting a mammogram really HURTS!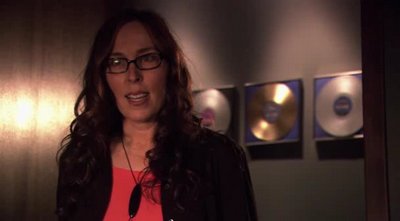 Alice mentioned Dana 27 times in this show and 43 times in the previous show

Thanks Ruth for doing the math...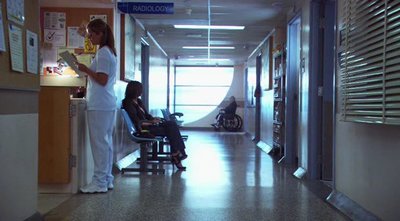 See Dr. Wilson - it says so on the sign...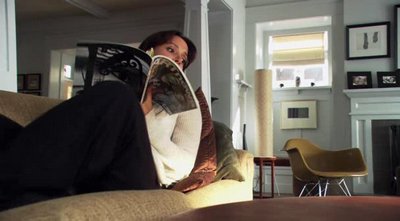 Bette is reading Pema Chödrön - Comfortable with Uncertainty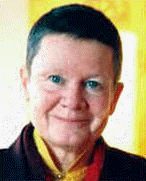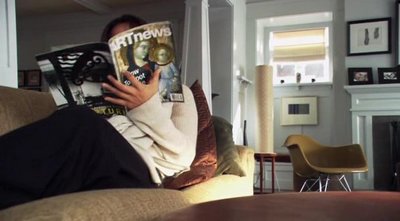 http://www.bodhitree.com/
Where Bette maxed out her card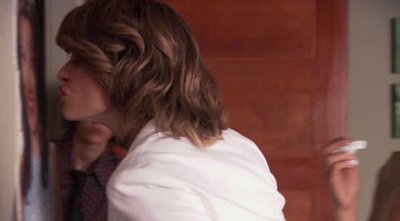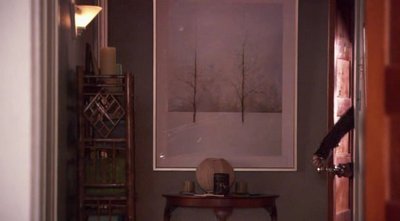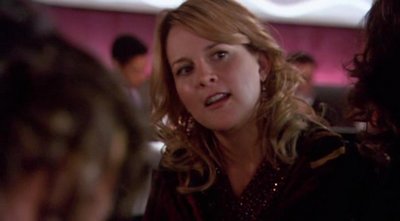 Tina is totally eyeing Moira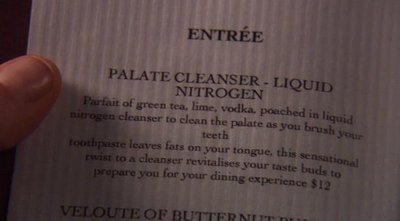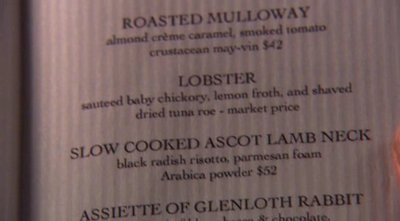 Tile - the menu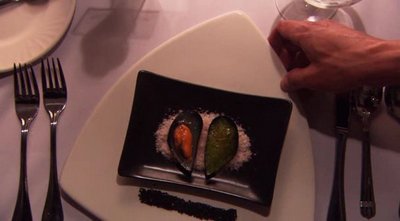 Carmen's clams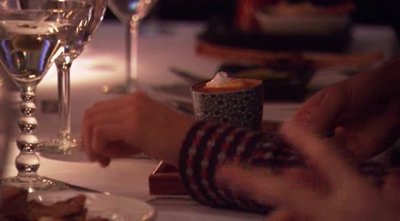 Did Shane get the Velouté Of Butternut Pumpkin Soup? (pain brüle and autumn chestnuts)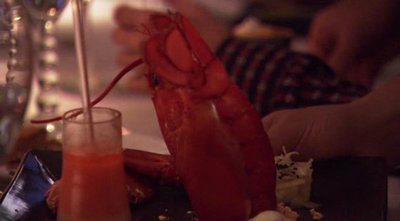 Lobster for Alice (and Bette)

comes with sauteed baby chicory, lemon froth and shaved dried tuna roe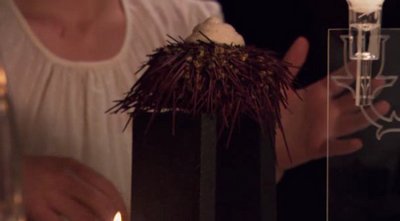 Lara LaRack - the crispay soupchef gets the sea urchin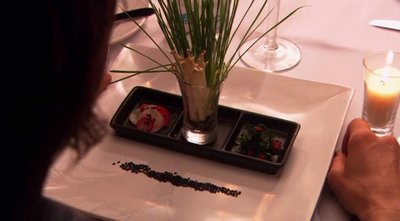 Eat Your Greens - Moira!

'Tonites green salad is a rocket frise, and shaved Jerusalem artichokes with a pinecone infused jus'

I wonder what happened to the fries?

Jenny wisely choose the Green Pea Ravioli with cowliflower fleurette, caviar and - is that PEE???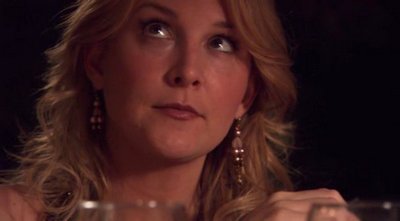 Tina does her first of many eyerolls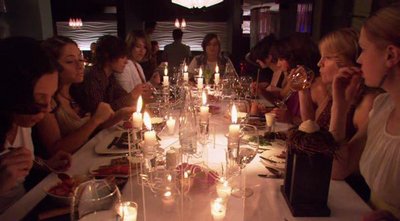 Dana is looking suspiciously at her dinner
and is just moving her Chiappino around the plate

(an array of mussels, clams, squid, Chilean sea bass immersed in prawn jus)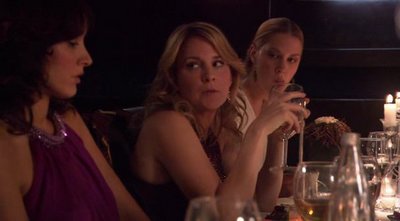 Tina does her trademark eyeroll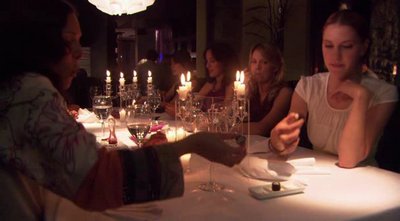 ahh deserts!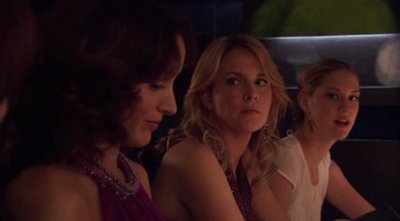 Is she eyeing Moira again?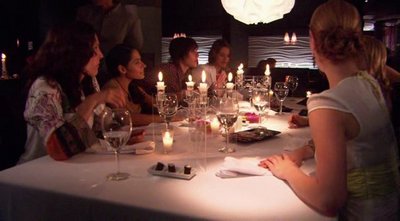 Ha! I just knew those deserts were gonna reappear!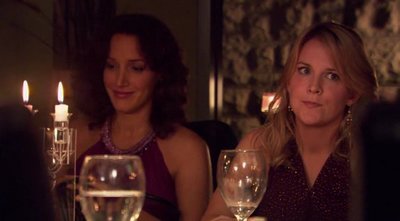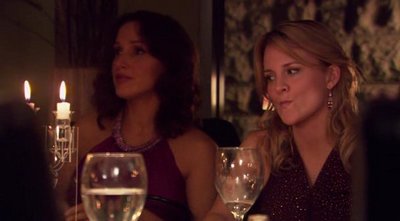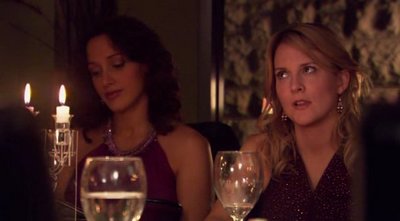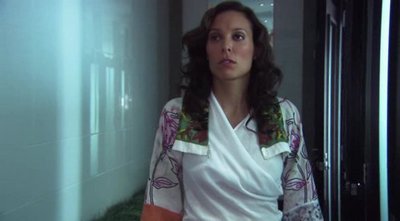 Trademark bathroom meetup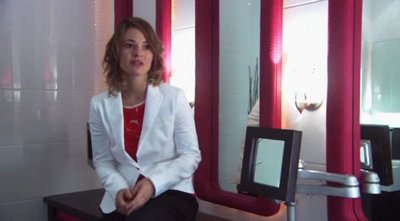 'Maybe we can be friends one day'

Ahhhh!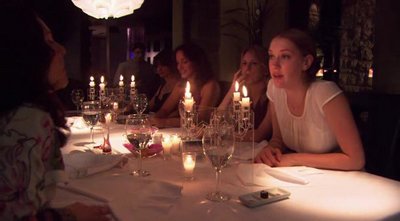 and they are gone again...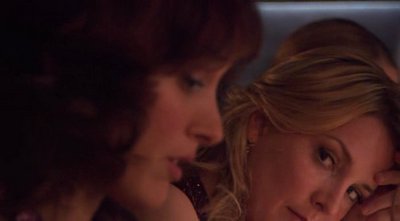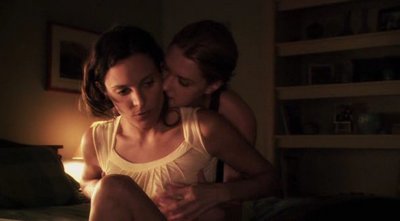 Lesbian Bed Death no 417

or

getting a mammogram really HURTS! - for two days after...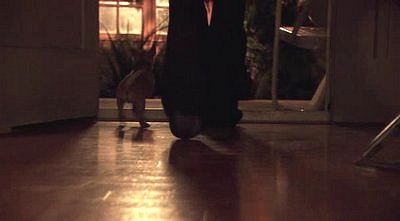 Just put a little dog in a scene and we all go: ahhhhhhh!
I enjoyed the episode

But please stop with the nuns...